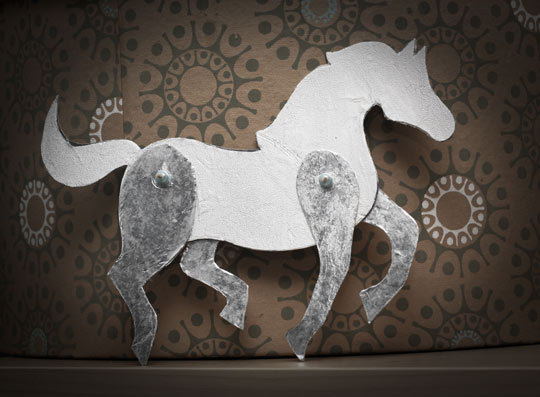 Ann Wood Horse Tutorial
I've downloaded pattern from Ann's side and started my silver-black horse.
I used scissors, yogurt lids, black paper, cardboard, craft glue, toothpicks and beads.
The hardest think was to cut horse from cardboard and to make horse legs moving.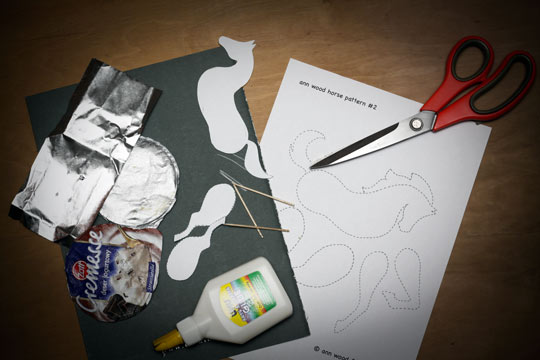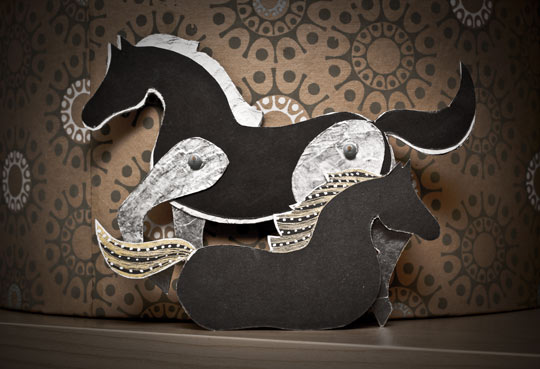 I'm sure that it isn't my last horse in fact I'm working on next.
Tags